OUR MISSION IS TO HARNESS OUR CREATIVITY AND TURN YOUR IDEA'S INTO A VIABLE SOLUTION
Bringing you the latest web technologies at affordable prices. Let Alchemist bring your business into the 21st Century.
We are a small group of highly talented professionals who strive to bring you the best.
Whether it is a quality website for your business, to full on business branding, media creation, editing, and more.
Someone at Alchemist can do it for you at the very highest quality.
Contact us today to see how we can help you.
Having dealt with hundreds of businesses over the years, we will not only guide you in manifesting your ideas, but very often, we will help you streamline and make your ideas better.
If you can think of it, we can create it
Get on board with a trust worthy team of Professionals
Web
Responsive clean and beautiful websites are our forte. Let us create that unique site for your business.
Graphics
Business branding, logos, illustrations and photo editing, let us cover all your graphical requirements.
Digital Media
From creating animations, to digital video, editing and more.
Applications
Wether you are creating a your own bespoke application, web app, or mobile phone app.
Alchemist can make it.
Marketing
Experts in Search Engine Optimisation, and paid advertising, grow your business with our 20 years experience in these fields.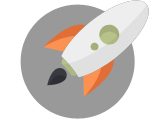 We're Here To Help Your Business Blast Off!
Through Creative Ideas, Innovation & Sheer Determination